Cookware for induction
There are many good reasons for choosing an induction cooktop when you build or re-build. It only takes one
simple thing for your cookware to be usable on an induction cooktop: your pots and pans must have a
magnetic base.
SCANPAN produce several cookware ranges for induction. You see the range below.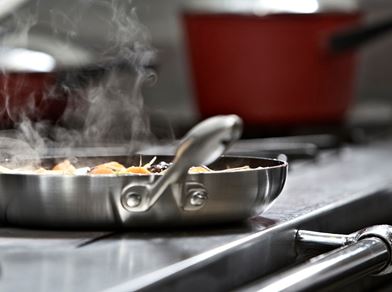 Satin finish stainless with non-stick coating
The CTX range
The CTX range from SCANPAN is designed in satin finish steel and with the famous SCANPAN non-stick coating - a delight for the eye and a daily pleasure for the qualite-conscious kitchen enthusiast.
Does not contain PFOA.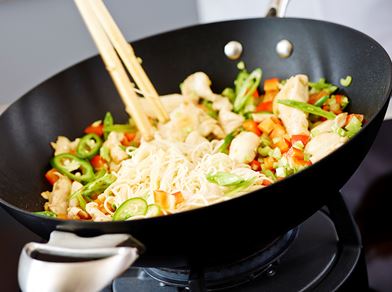 Danish design, professional performance
The Pro IQ range
NEW non-stick line from SCANPAN. Go discover this beautiful addition to our non-stick cookware assortment.
Made in Denmark from 100% recycled aluminium. With our famous hard-wearing and easy-to-clean non-stick surface. Perfect heat distribution and induction compatible.
Steam vented glass lid and professional satin-finish stainless handles.
This is indeed high performance cookware that will meet all your expectations.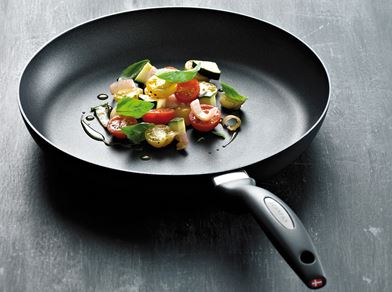 The new generation
The IQ range
SCANPAN IQ is the new generation of pots and pans for induction.
The softly curved handles and the toned glass lid with silicone rim characterize the design.
The special construction of the base assures optimum heat distribution, allowing you to fully enjoy the fast reactivity of the induction cooktop and thereby utilizing the energy to the most.
Does not contain PFOA.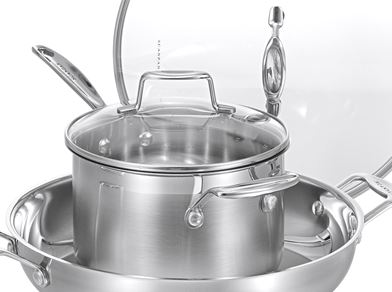 For daily use year after year
The Impact range
The Impact range is a shining example of high quality and functionality forming a synthesis.
This stainless steel range is characterized by the stylish two-tone finish and the elegant glass lid.
The impact bonded sandwich base has given the range its name. The base has an aluminium core, assuring a fast and even heat distribution.
A pure, light design and good value for money - that's Impact.