Chicken and Peanut Stir-Fry
Chicken and Peanut Stir-Fry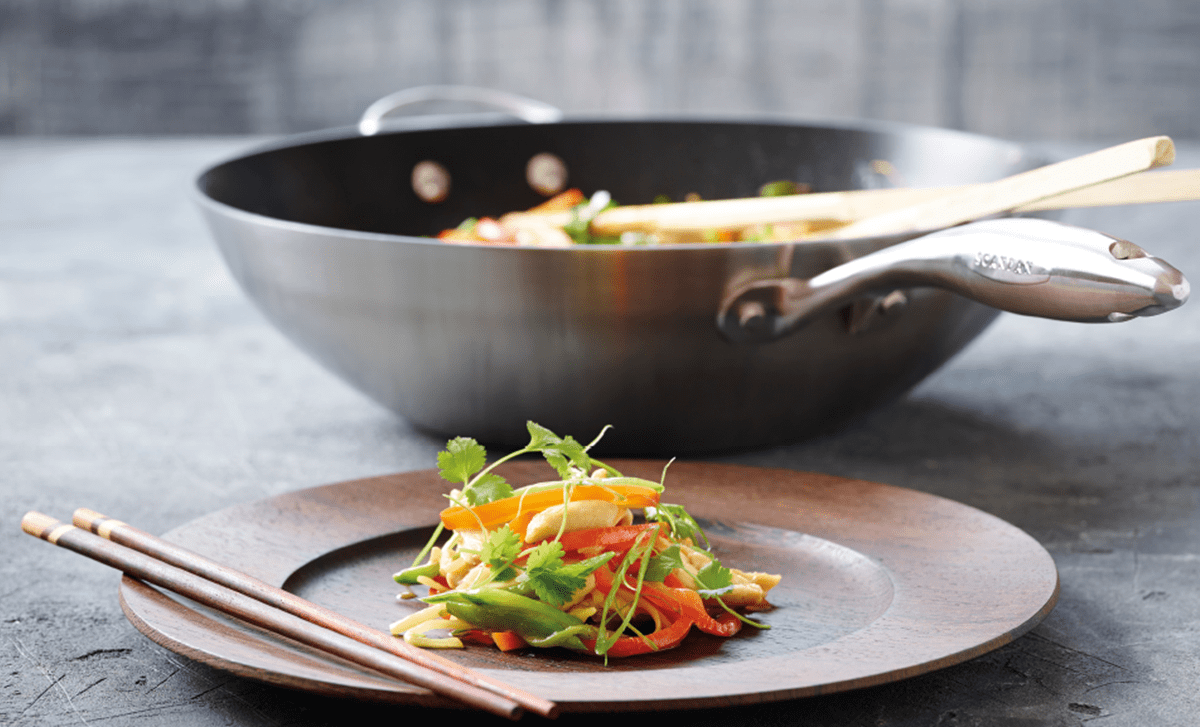 Healthy and Tasty Chicken and Peanut Stir-Fry.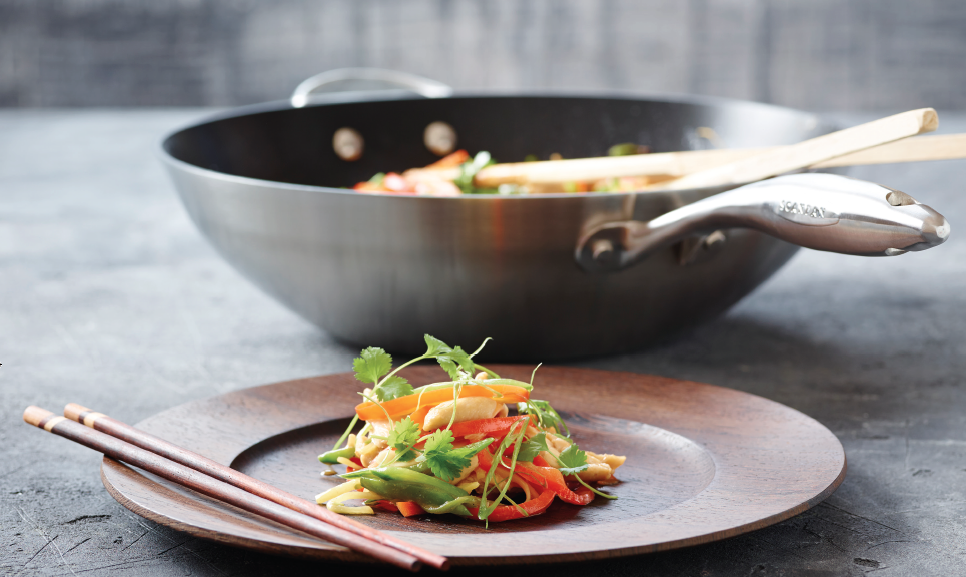 Marinade 
1 tbsp. sesame oil
1 tbsp. soya oil
1 tbsp. sherry
1 stalk of lemongrass (finely chopped)
Salt and pepper
1 tsp. cornflour (sprinkled on meat)
Ingredients
2 x chicken breasts
2 tbsp. sesame oil
2 cloves of garlic
100 g sugar snap peas (cut into thin strips)
1 red pepper (cut into thin strips)
1 cup of unsalted peanuts (fried in rapeseed oil in a pan on the side)
2 tbsp. ginger (finely chopped)
4 tbsp. ginger (chopped into thin strips)
4 tbsp. soya sauce
Salt and pepper
1-2 tbsp. chicken stock
Garnish
Fresh coriander
Fresh spring onions
Method
Start with the marinade: Sesame oil, soya oil, sherry, finely chopped lemon grass and cornflower mixed together. Dice the chicken and mix in the marinade. Leave for approx. 15 minutes.
Heat the wok to a medium heat while preparing the rest of the vegetables. Diagonally cut the sugar snap peas into 2 cm pieces. Finely peel and chop the garlic and 2 tablespoons of ginger – cut 4 tablespoons of ginger into thin strips.
Wash the pepper and cut into strips. Fry the peanuts in a dry pan and set aside. Pour 2 tablespoons of sesame oil into the wok and add the garlic – don't let it brown. Sauté briefly and add to the chicken meat, which is browned before adding the pepper, ginger and sugar snap peas. Fry further for a couple of minutes and add the soya sauce and chicken stock. 
Season and serve with rice or noodles and garnish with fresh coriander leaves and finely chopped spring onions.