A pan for every purpose
At SCANPAN we are pan experts. Our large assortment contains regular fry pans, roasting pans and grill pans, but of course also more special products such as wok, chef pan, pancake pan and blinis pan just to mention a few. All SCANPAN cookware can be used in the oven, and we have an extensive range of pans for induction.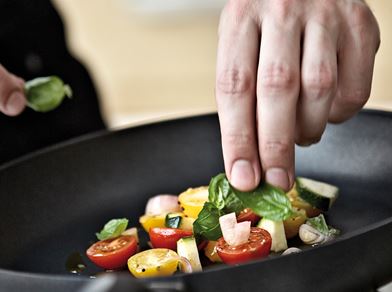 From the IQ range___
Fry pans
It's hard to imagine a kitchen without at least one frying pan. Most people need both large and small pan depending on the job and number of persons being cooked for. And don't forget that all SCANPAN pans can be used in the oven - bake for instance a mill wheel bread in your frying pan for your next birthday party.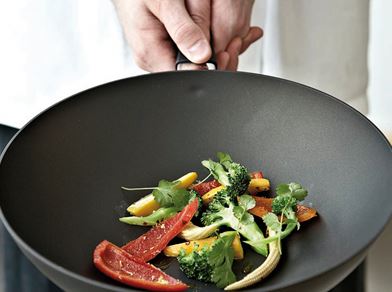 From the Classic range___
Wok
Take the family for a gastronomic trip to Thailand and enjoy the classic combination of hot and sweet - chilli, garlic and coconut milk. The big bonus about wok food is that it is both easy, quick and healthy, which fits perfectly into a busy life.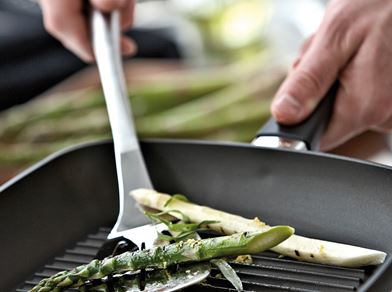 From the Classic range___
Grill pans
Let's face it - the weather does not call for a BBQ every day during the summer. And who says that grilling only is a thing of the summer! With a grill pan, you can grill meat and vegetables even when it is pouring down. Spoil your guests with a tournedos with nice, crispy grill stripes served with a baked potato with garlic butter and green beans - bon appétit.
A pan from SCANPAN is something special
Did you know that SCANPAN cookware is manufactured at our very own production site in Denmark? We are very proud of our craftsmanship, and our very products take part in proving in the world that Made in Denmark equals high quality.
From the Classic range___
Roasting pans
A roasting pan from the Classic range can do much more than many think. You can of course us it for cake and lasagna, but thanks to the special construction of the base, it can be used on the stove, for instance for scrambled eggs for Sunday brunch. Also use it for dishes where the preparation starts on the stove and ends in the oven - in that way you also have less washing-up to do later on.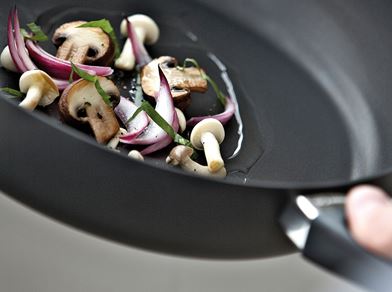 From the Classic range___
Sauté pans
A sauté pan is of course the best cookware for sautéing pieces of for instance meat, fish, poultry or vegetables. But a sauté pan is also well suited for simmering dishes, and a risotto is easy to turn in a sauté pan because of the high sides.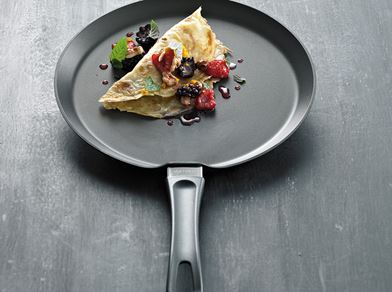 Pancake pan from the Classic range___
Special purpose pans
A special job is just easiest to do with a special purpose tool! Make and serve your paella in a paella pan, and make a stack of savory or dessert pancakes in a snap with a real pancake pan. Go explore our vast assortment of special purpose products.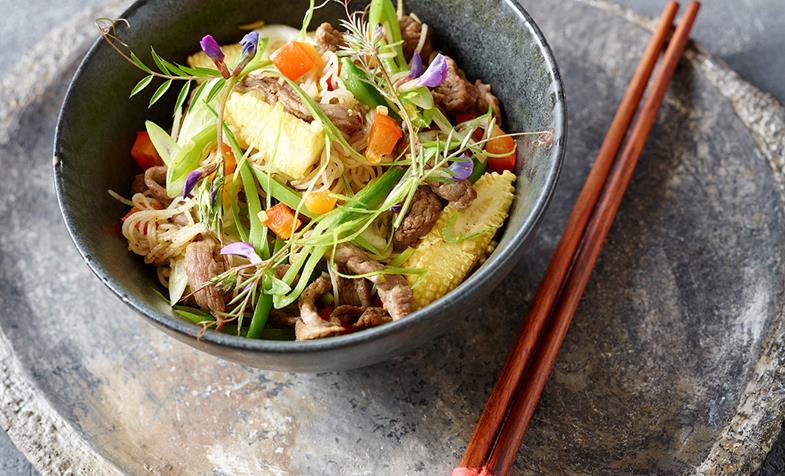 Quick and healthy everyday food
Wok rocks!
Chilli, garlic, ginger, coconut milk, soy sauce are among the basic ingredients in wok food. Add strips of vegetable, slices of chicken, add noodles and you're there.
See our woks here
Sign up for newsletter below___
and be among the first to receive updates and product news