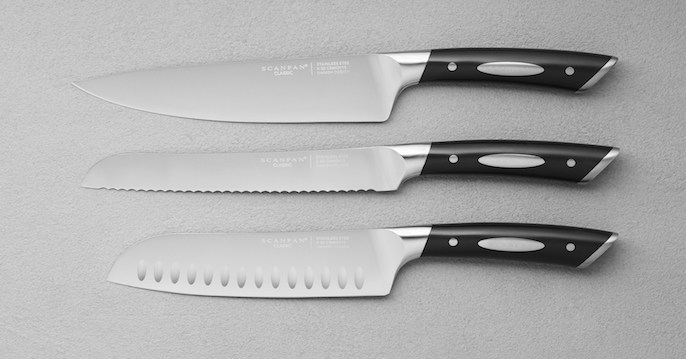 Classic Knives
Scanpan classic knives are constantly put to the test and withstand everyday wear and tear, they are safe to use, with excellent performance. SCANPAN Classic knife series is   made from fully forged German steel to elegantly meet the needs of any kitchens!
Genuine Danish design
Perfectly weighted and balanced
Ice hardened steel - X 50 CRMOV15
High quality kitchen knives
Classic knives are heat treated for hardness and made from stainless steel with a conical ground edge for optimum cutting performance. Fully hot-drop forged construction using the finest quality German stainless steel.