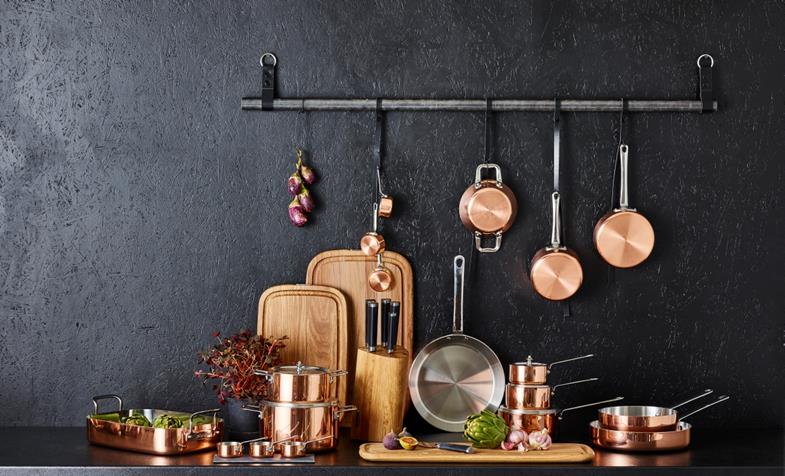 About
Maitre D'
From Melting chocolate, to preparing a delicious sauce or just boil a single serving of oatmeal, the exclusive products of the Maitre D' series are also perfect for serving sauces, starters and deserts to add beautiful style to your table.
The Beautiful copper range
SCANPAN Maitre D' is an elegant series of miniature copper saucepans that combines modern design with
classic French elegance. Copper provides a quick and even heat distribution, and the series is manufactured
with an internal stainless steel for optimum cleaning. SCANPAN Maitre D 'pots have stainless steel handles
that are attached with rivets and therefore remain cold longer.