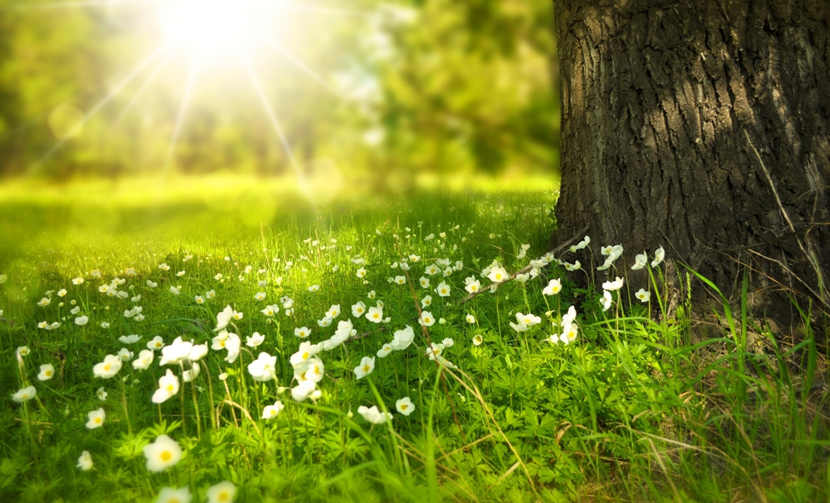 Back to roots
The movement against food waste and the 'throw-away' society is growing in strength. It is a movement that combines innovative forms of production and new recycling technologies with classic values.
It's about taking the best from old traditions and pairing it with new knowledge.
For us at SCANPAN this is not a new movement. Throughout our entire history we have always strived to find new and intelligent production methods.
We believe that sustainability is about the environment, quality and production. As a buyer and user of a SCANPAN aluminium pan or saucepan, you can rest assured that we have done our utmost to meet the highest standards and thereby contribute towards a sustainable lifestyle and future for all of us.
Environment – recycling aluminium
The melted aluminium that is hand-poured into the moulds is carefully selected, environment-friendly and recycled. We typically use soda or beer cans, which are reprocessed as quality alloy and adapted to meet our quality requirements. By using recycled aluminium, we are making a positive contribution to the environmental balance, because aluminium extraction from bauxite can be particularly energy-intensive.
Quality – uncompromising kitchen equipment
To ensure the high quality, user friendliness and modern design that customers worldwide expect from SCANPAN, we have retained our production in Denmark.
Each of our aluminium pans passes through human hands 8 times before it is ready for dispatch from our factory in Ryomgaard. Whenever a product leaves our factory, it is individually inspected by our experienced employees. Only by maintaining this thorough process can we ensure that a SCANPAN pan, pot or saucepan meets your expectations and satisfies our quality requirements.
Quality also means that a SCANPAN frying pan or saucepan has a long life. We oppose the 'use and dispose' culture. That's why our products contribute to a sustainable society.
Production – locally: 'made in Denmark'
Since its foundation in 1956, SCANPAN's popular non-stick cookware has been manufactured locally, in Ryomgaard on Djursland in Denmark. Here we have retained our traditional craftsmanship so that each pan or saucepan continues to be made by our own dedicated employees. We have also developed a high-tech process that makes SCANPAN a leader in non-stick coatings.
Ten years ago, we took the lead and, as the first manufacturer of non-stick kitchen equipment, we were able to declare that all our production processes were now completely free from harmful substances, PFOS and PFOA (even when the deadline for phasing out PFOA was set to 2015). Today we have taken new steps into the future with the launch of our Stratanium coating.
Long live SCANPAN
SCANPAN has succeeded in creating a sustainable production based on traditional craftsmanship supported by the latest technology, making the company stand out in the international kitchen equipment market.
The long lifetime of SCANPAN products contributes significantly to the strong environment profile linked to our kitchen equipment. That's why SCANPAN is always welcomed in kitchens and homes that oppose food waste and the 'throw-away' society.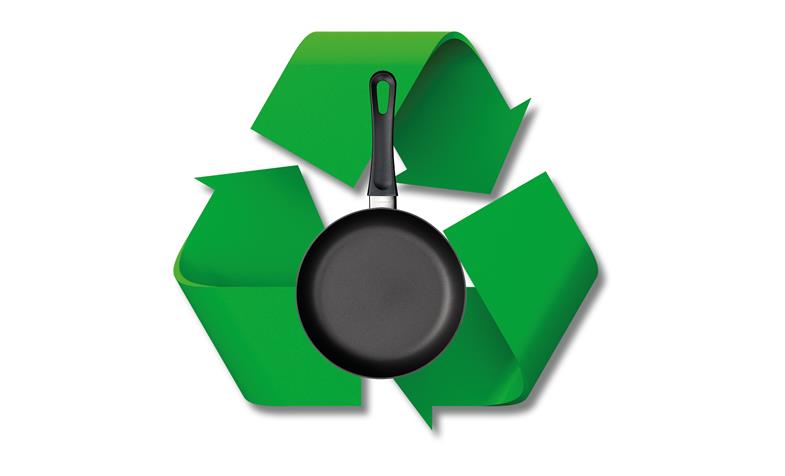 sustainable production
Did you know?
Recycling aluminium saves a lot of waste:

- One kilo of aluminium extracted from the Earth creates 85.4 kilos of waste.
- One kilo of recycled aluminium creates just 3.5 kilos of waste.
Furthermore, considerably less energy is used in the production of recycled aluminium compared to extracting and processing new aluminium.
So you see, there are several good reasons for buying the environmentally friendly products from SCANPAN
Environmentally friendly cookware
At SCANPAN we strive to make a difference. In the kitchen as well as for the environment.
Good food deserves quality tools manufactured with care and respect for people's well-being, using environmentally responsible methods and materials.
By using metal such as 100% recycled aluminium in the production of kitchenware at our factory in Denmark, we strive to minimise the environmental impact of the production process.
SCANPAN was the first manufacturer of cookware to introduce environmentally friendly, PFOA-free products to the market. Today, all SCANPAN products are free from both PFOA and PFOS. This prevents the transfer of harmful chemicals in your cooking – and at the same time delivers the market's best performance. Read more about our unique non-stick coating.