Original Scanpan

Free Delivery on orders over R299

Delivered to your door in 1-3 Days*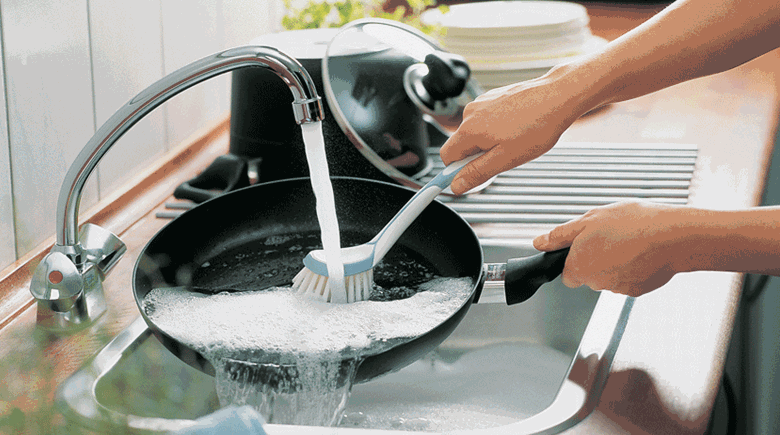 Suggestions for daily use, cleaning and maintaining your SCANPAN.
Before first use:
Remove all labels and wash your product in warm soapy water; dry completely.
If required, assemble the glass knob according to the directions in the user's guide.
Never use aerosol sprays or cooking sprays:
The propellants in these type of nonstick products can impair the nonstick properties of our pans if not properly cleaned after every use – we recommend using your favorite oil, butter or fat for taste as you don't need to use any anything in our nonstick pans if you don't want to.
For the best cooking results:
We recommend heating your pan for 60-90 seconds on medium heat to get the perfect cooking temperature (you'll save energy, too!) at which time your pan will be ready to sear, brown and deglaze!
If you use our pans on a higher heat, we recommend using a high-heat flash point oil such as grape seed, avocado, rice or vegetable oils for optimum cooking performance.
For a lifetime of use, always do the following:
Clean & rinse your pan after every use using warm to hot soapy water and sponge.
Do not be afraid to use a natural bristle or nylon brush to clean any other scouring cleanser for stickier or problematic situations.
Do not leave any visible or physical food/fat residue in your pan after cleaning; doing so can cause sticking to occur during next use; re-clean, if necessary, using hot water.
To avoid scratches and scuff marks to the exterior/interior of your pans, do not store directly on top of one another without using some type of divider/protection.