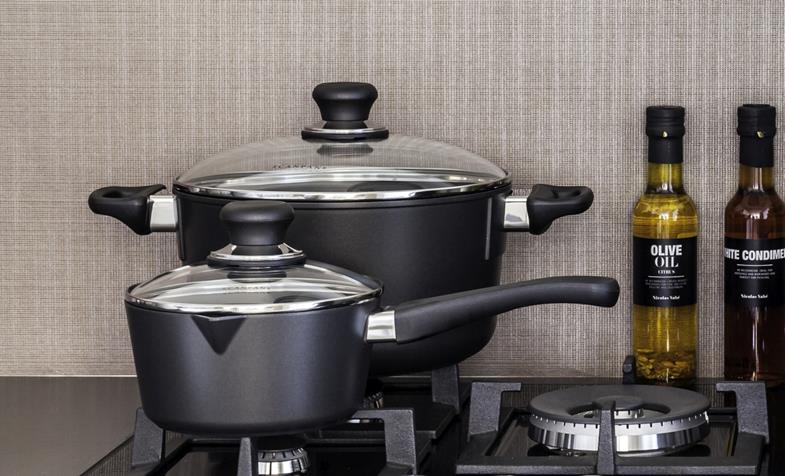 Classic Series
Made in Denmark
Optimal and even heat distribution
Made using recycled material
Easy and comfortable to carry
Ovenproof up to 260°C(Including lid)
Non-stick Stratanium coating is hard-wearing and easy to clean
Handles stay cooler for longer
About the series
Aluminium cookware
Products in the Classic range are handmade of 100% recycled aluminium at our factory in Denmark.
The Classic series is especially suited for gas and ceramic cooktops - and are ovenproof up to 260°C. The products are manufactured using a special casting technique, assuring an optimum and even heat distribution. Aluminium is not magnetic and is therefore not induction compatible.
We cast our cookware in aluminium for several reasons. Partly because aluminium is an excellent heat conductor, partly because it is a light material - an aluminium frying pan weighs considerably less and is therefore easier to handle than a cast iron frying pan. To take care of nature, we only use 100% recycled aluminium - read more about our environmentally-friendly products here.
In addition to the user-friendly features given by materials and production technique, pans and pots from the Classic range are formed in a classic design with ergonomic handles and a practical glass lid.
Unique non-stick coating
All products use SCANPAN STRATANIUM non-stick coating, which is hard-wearing and very easy to clean. Using Multiple layers to make up the Non Stick Coating the result gives unique characteristics that will out perform and out last any other non-stick multiple times over and is backed by a 10 Year Warranty.