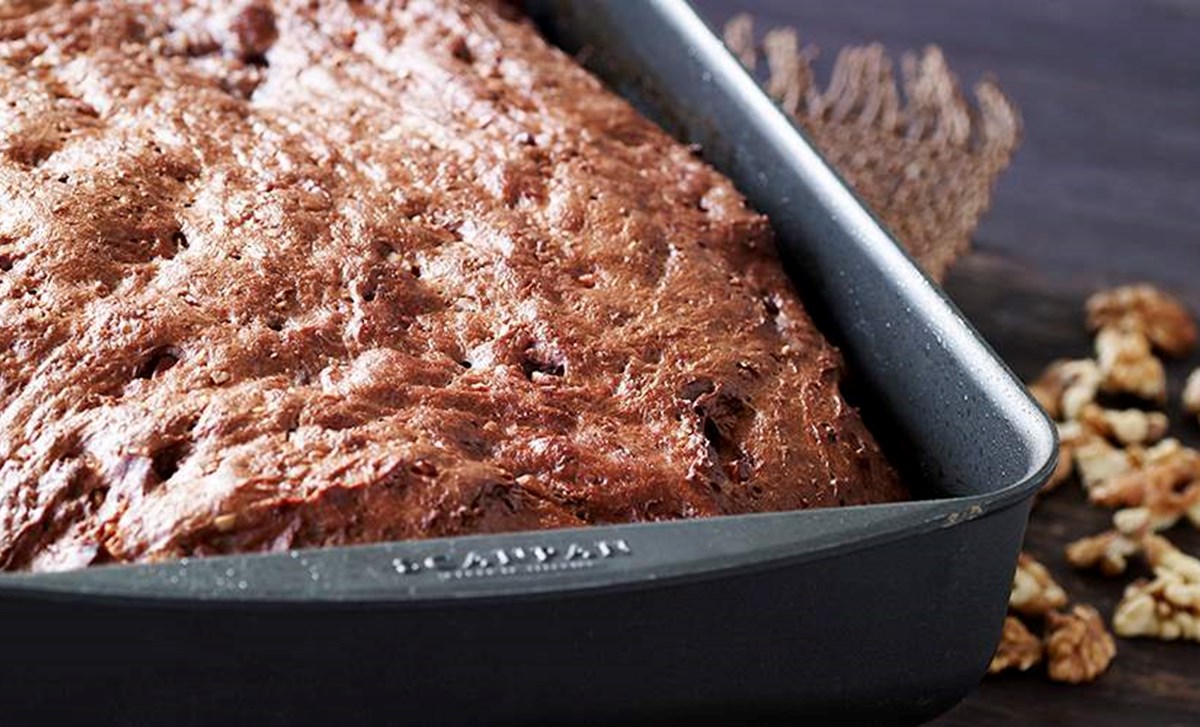 Delicious baked pecan bread that can be eaten as an appetizer, snack or tapas.
This delicious homemade pecan bread is baked in SCANPAN kitchenware, oven-resistant up to 260° C.
Ingredients:
½ litre of lukewarm water
50g yeast
50ml peanut butter
4 tsp. salt
50g oatmeal
50ml cocoa
50ml sweet chili sauce
50g walnut kernels or pecans
400g wheat flour
400g durum wheat flour
Method:
Dissolve yeast in the water, making sure it is properly dissolved.  
Add all the other ingredients and mix with an electric mixer for 10 minutes.  
Place the dough in a greased pan (39 x 27cm/5 litres) sprinkled with flour.
Leave in a warm place for a good 1½ hour - covered with clingfilm or a damp cloth.
Bake at 250° C for 20 min. Turn the bread out of the pan and cool on the grid before cutting into the bread. 
Tip: Can be eaten as an appetizer, snack or tapas. Also suitable for cutting into croutons, roasted in olive oil, garlic and herbs.