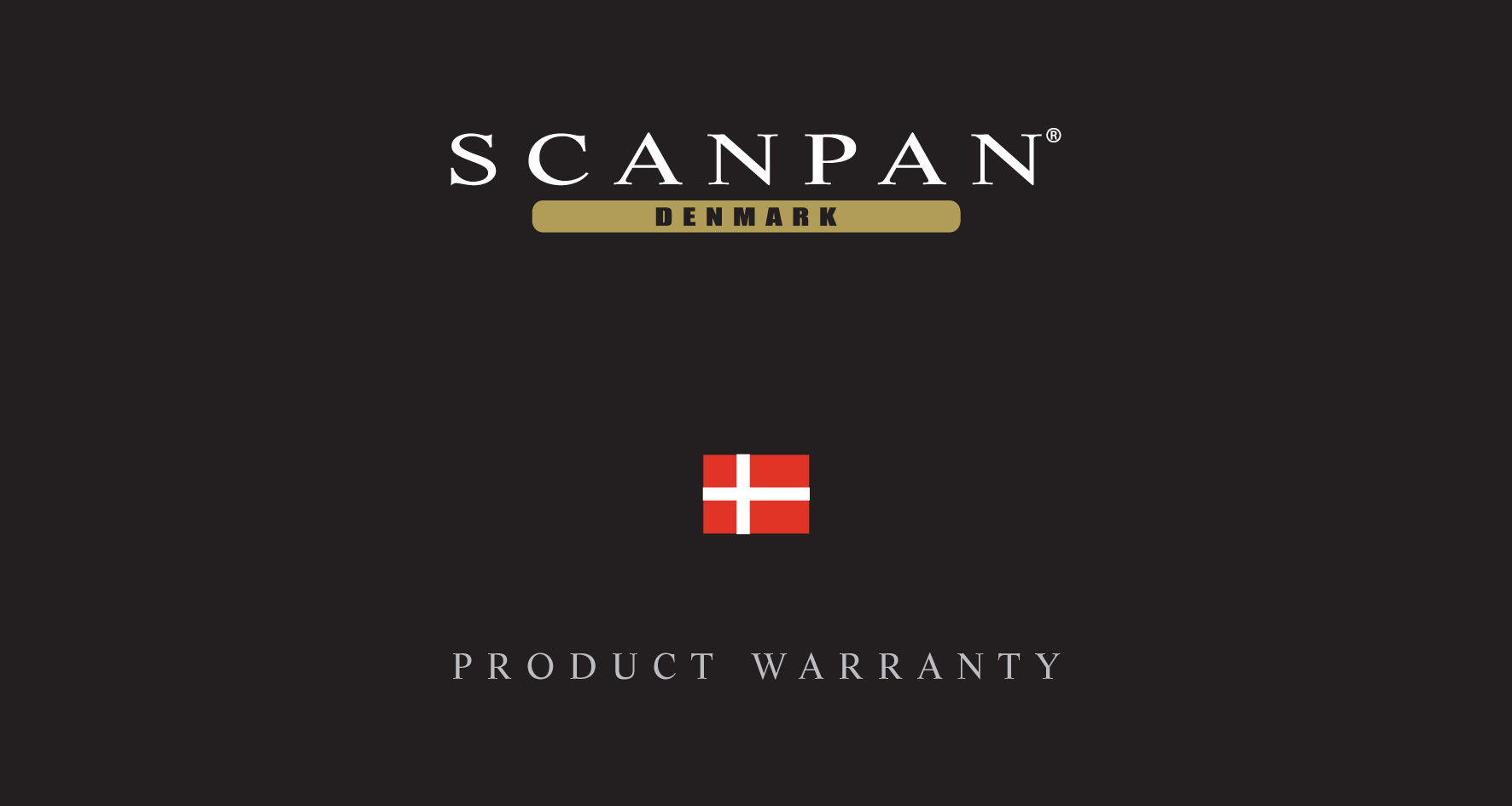 Danish Quality Guaranteed
SCANPAN guarantees the quality of its products to be free from material and manufacturing defects for the lifetime of the product.
If the product has a defect within the warranty period as stated on or in its original packaging, which is not caused by misuse, neglect or abuse, we will repair or replace the product. In cases where a suitable replacement product is no longer available, the original retailer may refund you.
If you believe a product to be defective, it may be returned, based on the warranty specific to the item. This warranty is included in the original packaging. Please retain and refer to it before attempting to return the item.
All returns must have a Returns Authorisation Merchandise (RMA) number. The RMA reference will allow us to associate your returned item with your purchase, reducing the possibility of a handling discrepancy that might occur when the product is received by our warehouse.
Please email our Consumer Services, or you may call them, to arrange the warranty claim.
SCANPAN reserves the right to determine if the product has been used in a manner that would violate the warranty.
SCANPAN is not responsible for lost items sent without an approved RMA.
The warranty does not cover stains, fading or internal or external scratches, such as marks from sharp objects or use of electric appliances. The warranty does not cover glass lids.
The warranty does not cover overheating in any way.
While the product is dishwasher-safe, dishwashing is NOT recommended (especially for any non-stick or stainless steel surfaces) as it can shorten the product's lifespan.
We require original proof of purchase from the retailer the product was purchased at in order to process warranty claims. Only products purchased from an authorised retailer in South Africa are covered. Products purchased from individuals or that are re-sold are not covered by the warranty.
Ovenproof up to 260° C, including the lid and handle.